Modern Woman Monday: What's In Your Fridge?
Just
one
of the many quirky, unique items available at the
Kindness Of Strangers shop
, a group in which I am just one of the quirky, unique artists -- but I didn't make this one;
Slip of a Girl
did. (People always think she's so sweet. She is, but she's also got
her twisty side
.)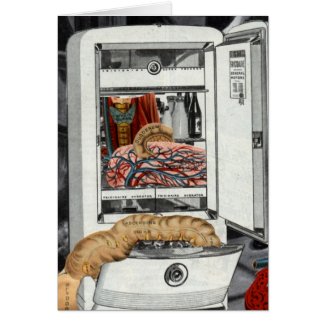 If you don't see the works with
art nudes
, create an account at
Zazzle
, go to 'account settings', and set 'the maturity level' to R.
Labels: altered art, appliances, cool, creepy, humor, Modern Woman Mondays, poster, retro style, weird